publikálva: 2023.08.07 - 4 hónapja
Intuition in Philosophy II. [ +VIDEO ] - We Shoot From The Hip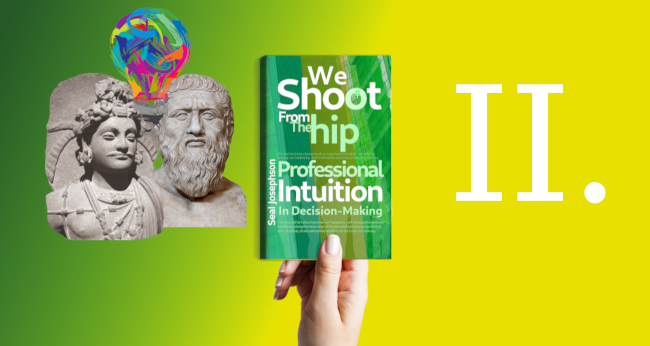 What is the stairway of topics and conclusions that led to the highest appreciation of intuition?

[Article-series with more than 43.000 views. Would you please share it? Thank you!] 
II. Exploring the Foundations of Philosophy:
Major Topics and the Pinnacle of Intuition
In the previous chapter, we unwrapped the history of philosophy, and now it's time to decorate it with its major topics. These topics are arranged like wooden sticks laid down to form a sturdy Christmas tree stand, supporting our quest to understand the essence of mind and reality, where intuition shines as the most treasured ornament. With the foundation set in the historical exploration, we illuminate the major philosophical topics that were briefly touched upon before, much like twinkling lights adorning the tree. This harmonious interplay of perspectives creates a crossroads, where we can engage in philosophical discussions from both historical and thematic angles.
Space-Nature and Movement: The Fundamental Ground of Everything
To comprehend reality, we must explore the container from which it arises. In a previous chapter, we discussed the insights of quantum physics and quantum philosophy on reality's nature, seen through the lens of intuition. Essentially, we encounter a four-dimensional aware spacetime potential, where various three-dimensional spaces and times converge as parallel fields of individual experiences.
Imagine this as a captivating dance—a symphony of awareness and phenomena. The awareness field acts as a boundless space-container, holding the countless appearances of trillions of universes or our unique individual experiences. Astonishingly, the profound double-slit experiment of quantum physics has already revealed a fundamental truth: it is consciousness, not matter, that shapes reality from a wave-like potentiality.Simultaneously, the universe's intricate complexity can be distilled to its fundamental essence: movement. This spontaneously emerging movement, in truth, represents a shift in our consciousness and subconsciousness, an alteration in our focus or dream-like holographic imagination, which we experience or perceive as time.
Hence, these space-fields and universes come into "existence" only when we focus on them, existing as potentialities within the realm of 4D. They are like an intricate tapestry woven by the interplay of thought and attention, revealing their splendor when observed and gracefully fading into the realm of potentiality of 4D when not within our focus.
In this wondrous interplay, our 3D perception grants us the experience of a vast free play, where appearances manifest in 3D space. At its core, experience is the perception of movement. The complexity of this movement is the mesmerizing dance of existence. We encounter this change or movement through our senses, each revealing a unique facet of reality.
For instance, the movement or frequency of light particles (photons) become light rays, while sounds manifest as vibrations of air on specific frequencies. Fast-moving electrons generate the sensation of heat, and smelling and tasting involve the recognition of distinct molecules. Touch, in its essence, represents the closeness of skin atoms, which never truly touch an object, but instead, their electrons draw near to each other. These sensory experiences are part of our 3D realm, forming an electromagnetic spectrum perceivable by our everyday human senses.
However, let's not forget that beyond our human experience, there exist other beings capable of perceiving different—lower or higher—wavelengths than we can. Just consider the ultrasound whistles that dogs hear, the ultrasound bats or delphins sence their environment with, or the infrared light that remains invisible to human eyes. Within the vastness of the magneto-electric spectrum, the range perceptible to humans is but a tiny segment, leaving the rest to be discovered and embraced by other remarkable beings. Indeed, various minds envision worlds with different frequencies—some perceive a realm of lower frequencies, while others imagine a realm adorned with higher ones. However, the marvelous realization is that frequencies themselves embody nothing else than movement. Frequencies are movements. Those who become adept at understanding the nature of movement and the space from which it emerges hold the key to mastering any frequency they desire.
Having said that, it's essential to emphasize that everything that manifests carries the essence of "space-DNA" within itself. All things come into being, play their part, and eventually dissolve back into the vast expanse of space. Throughout their existence, they remain permeated by space, containing more of it than matter.
This doesn't imply that nothing exists; instead, it reveals a profound truth—that existence is both real and transient, lacking any enduring essence. As the Heart Sutra eloquently expresses: "form is emptines, emptiness is form, form and emptiness are inseparable."
Parmenides eloquently captured this concept with his words: "for never shall this prevail, that things that are not, are". This means that despite things seemingly having a substantial essence, they possess a hollow and illusory form. further emphasized this idea with the powerful statement: "out of nothing, nothing comes." everything we perceive as real or solid consists of forms interwoven with space-essence. Even within an atom, there is more space than matter. Parmenides referred to space as "aether," representing something void or empty. In his understanding, this void or aether played a significant role in the nature of reality, highlighting the essential interplay between form and emptiness.
Democritus expressed this concept more hands-on way as "nothing exists except empty space and the atoms." He acknowledged the existence of void space, along with the fundamental building blocks of condensed energy-forms we call matter—the atoms.
Simultaneously, the three-dimensional boundless space intertwines with the infinity of time. Like two parallel lines converging in the infinite, past and future harmoniously meet within eternity. One can also envision this as a super-satellite that beholds both the origin and culmination of a river, symbolizing time. With laser-like precision, it can modify any point along the river's flow while maintaining an overarching view of the entire context. Our mind resembles a 4D satellite observing a 3D river, while our present state of awareness is confined to everyday consciousness, akin to a boat navigating on the river. JJC Smart was the one who concluded that the passage of time is an illusion, and the universe can be perceived as a four-dimensional space-time manifold, where the present, past, and future are all equally real.
Similarly, imagine how challenging it would be for a flat 2D-conscious being to comprehend the world of 3D. In a similar fashion, we strive to describe the realm of 4D from our 3D perspective. Initially, it may sound unconventional, but our language can only reach this level of expression. Just as 3D extends beyond 2D, 4D transcends 3D, and indeed, the dimensions are infinite.
Still, for us, engaging in discussions about 4D proves to be remarkably fulfilling. We need not strive for complete intellectual mastery, as such comprehension remains beyond the scope of our everyday 3D mindset. It is enough that we experience moments of intuition; they serve as compelling evidence.
It has been a long journey to reach the clarity and precision with which we can discuss these ideas today, and this will still evolve further. Newton's notion of fixed space and time was a necessary step in developing a physics of relative consciousness. However, as we delve into the perspective of quantum philosophy, we begin to shed outdated ideas and embrace the concept of an absolute perspective.
Newton's physics represented a significant advancement beyond Aristotle's explanation of the world, and it aligned with Christianity's portrayal of our world as a flat disk. Interestingly, ancient European maps, as well as Hindu and Buddhist explanations, shared similar views. It raises questions as to why pilot's flying manuals still declare our world as flat and why pilots don't need to adjust the airplane's nose to accommodate Earth's curvature during flight. there are intriguing phenomena related to the curvature of the Earth that raise questions and spark curiosity. For instance, on a 1000 km flight, the curvature of the Earth is estimated to be approximately 78.3 km. However, it is fascinating that the beacon of a lighthouse can still be visible from a distance of 50 km, even though it should theoretically be obscured by almost 200 meters due to the curvature.
Despite the enigmatic puzzles, it is universally accepted that planets possess the shape of a sphere. Consequently, the planet we inhabit also takes on a spherical form.
This illustration from geology and cosmology exemplifies the multifaceted nature of a philosopher's original role, far more intricate than today's specialization. In antiquity, philosophers embarked on a diverse array of topics, akin to general scientists fueled by their passion for knowledge and their pursuit of unraveling life's mysteries and understanding the world.
Bishop Berkeley shared a similar approach, speculating that space and its objects must be empirical and graspable through our senses or experimental procedures. In accordance with Christianity's teachings, he perceived the world and matter as real and tangible. What set Berkeley apart was his "invention" that incorporated the individual subjectivity of sensory experiences. This subtle inclusion of subjectivity brought a touch of factuality to the otherwise belief-oriented view, opening a door for critical thinking.
When we see a color, like blue, we do not merely believe it to be so if others claim it to be red. Likewise, when the sun appears orange to us while others perceive it as yellow, it remains orange in our perception.
This concept of "subjective objectivity" encourages us not always to adhere to the mainstream view. For example, when we witness wheat gradually growing in a field day by day, it becomes implausible to believe that God suddenly placed it there in one instant. This gradual perception of reality begins to take shape.
Berkeley coined the term "empirical intuition" to encapsulate the subjective judgments or assumptions that individuals might form about a particular object. Here, intuition denotes the sudden ideas that emerge in our consciousness. Through "empirical intuition," he referred to the associative ideas that take shape within us, influenced by our sensory experiences.
Later, Kant boldly challenged dogma by asserting that while experience manifests within space, experience itself cannot examine space. He further argued that an appearance cannot be separated from the space in which it manifests. Consequently, neither the space devoid of appearance nor the appearance devoid of the space aspect can be subjected to analysis. Kant's profound insights prompt us to ponder the intricate relationship between our perceptions and the underlying framework of space.
Meanwhile, Leibniz viewed space as an independent entity, connecting objects, without acknowledging the continuous interpenetration of things and space. He held a realist perspective, considering space as a distinct "thing" or an object that exists separately from other entities. On the other hand, idealists see space as having an all-pervasive nature.
During Leibniz's era, the scientific understanding was limited, lacking the physics necessary to explain the intricate ratios between space, electrons, and the nucleus within an atom. Physics of that time lacked the capability to deconstruct the nucleus into elemental particles that appear in space and eventually blend back into it. As a result, the understanding of the fundamental particles and their interplay with space was limited during that era.
Consequently, Leibniz refutes the possibility of Kantian "a priori" intuitive experiences from other parts of space. Understanding this all-penetrating aspect of space becomes crucial, serving as the foundational condition for intuition. Kant was certain of this aspect's existence, observing it through the example of Swedenborg, leading him to assert that transcendental intuition represents a form of objective knowing, distinct from Leibniz's notion of subjective sensing through the five senses.
Kant eloquently expressed his view, stating that "everything intuited in space or time, and therefore all objects of any experience possible to us, are nothing but . . . mere representations, which, in the manner in which they are represented, have no independent existence outside our thoughts" (SSRKC, p63). This way, Kant considered space and time being subjective, subjective forms of intuition. He stressed repeatedly, that "space in its primary signification is but the form of outer intuition". (SRPKI, p65).
This perspective reveals a fundamental duality, with two opposing points of view. "'The world has a beginning in time, and is also limited as regards space.' The antithesis says: 'The world has no beginning in time, and no limits in space; it is infinite as regards both time and space.' … composite substance both is, and is not ... causality, one according to the laws of nature, the other that of freedom … there is, and is not, an absolutely necessary Being." (JJRE) At a critical juncture in his philosophical journey, Kant encountered the dual nature of reality, which revealed itself as both absolute and relative truth. Confronting this profound realization, his unwavering trust in an all-creating God was shaken. Externally, Kant found himself constrained by the strict Christian societal norms prevalent during his time, compelling him to adhere to established conventions.
Hume's empiricism and scepticism – inspired by the great ancient Buddhist philosopher Nagarjuna - was directly associated with space. It was a method of explaining or reasoning that everything has space-nature. Herder, who inspired from Kand and Hinduism also saw the space-nature of mind as the basis of intuition.
Nevertheless, Schelling went closest to the explanation of the space-nature of reality and mind, by the introduction of the term "the Absolute".
Also Schopenhauer's insights unveiled a deeper meaning, highlighting the inseparability of space and time from the causal laws governing matter and causality in general. Movements act as the crucial link that binds space and causal interactions together. These movements, comprising vectors and counter-vectors, originate from interactions between magneto-electric charges in external objects or within our own bodies.
Regardless of the subject or object involved, any action, even a fleeting glimpse, establishes a connection between them. Viewed from a satellite above, all interactions appear as a subject influencing an object. Although before the action they may seem disconnected, in the moment of engagement, they become interwoven through a chain or bridge of action. This connection facilitates interaction, as they "grasp" each other in this intricate dance of movements.
Schopenhauer also saw, that all movement occurs within space and is made possible by it, therefore he talked about the "absolute". Space forms the fundamental condition for any kind of movement, involving subjects and objects alike which he referred to as "the relative existence". Schopenhauer arrived at the conclusion that our bodies are immersed within this flow of space and its movements, leading to the profound realization that everything manifests within space that interconnects them and is a consequence of movement that influences them.
Similarily, later James's philosophical stance on the unity and interconnectedness of the subject and object necessitates space-awareness as the essential property that binds them together.
Nevertheless, Husserl went further than Schopenhauer and stated that all phenomena are mere appereance in space. At the same time he did not manage to led go of the stiff idea of the "I", that is also just a mere idea that appears in space.
At the same time Heidegger straightout proclaimed, also as the title of his book, that "Being is time." Heidegger emphasized that without movement in space, which he referred to as "nothingness" or "Das Nichts," no being can manifest. Here, "being" encompasses both the physical body and life itself. Based on this understanding of time, he further explored the concept of "Dasein" - the consciousness of the present moment - as the essence and source of being. We may liken the continuous flow of moments in our experience to slices of salami placed next to each other, which can be mistaken for a whole salami. Time, according to Heidegger, consists of a series of these moments.
When we become aware of each moment, we gain the opportunity to perceive how our consciousness shapes these phenomena, much like frames in a film. However, Heidegger considered the cinema screen, or the space in which these moments appear ("Das Nichts"), to hold greater significance than the individual frames themselves.
Bergson later added that awareness serves as the main actively connecting thread among humans, and it can actively explore and influence space, akin to a form of active intuition.
Many philosophers inspired by Buddhism, including Husserl, Heidegger, Burnouf, Schiller, Carpenter, Gentile, Bergson, Merleau-Ponty, Stace, Sartre, Jayatilleke, Huntington, Garfield, or Conze, consider space as the fundamental element of all existence that penetrates everything and everyone. They identify the mind's core quality to be like space as well. In one way or another, they all agree that absolute spacetime precedes relative space and time, and when a 3D space manifests, movement immediately appears within it. Thus, space both encompasses movement and is inseparable from the act of movement itself.
Drawing upon the insights of Mach's physics and James' philosophy, Bradley arrived at a parallel conclusion, asserting that the significance lies not only in absolute space but also in the relative objects within it. The entirety of reality, with its diverse spectrum, bears importance, and every element within it possesses the right to exist.
Quantum physicists like Heisenberg, Herbert, Neumann, Capra, Herbert, and Böhm share a similar perspective. It is not surprising that contemporary quantum physicists explore the science of reality, progressively embracing the role of quantum philosophers. At the same time, philosophers update and enrich their knowledge with the insights from quantum physics, approaching a deeper understanding of "how things are."
...
[Editing is in process. Come back later for more...]
Kind regards,
Szilárd Fodor-Josephson, phd hc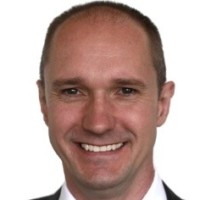 seal [at] happines-consulting.com, happiness-consulting.com
CIKKSOROZAT CIKKEI
1. cikk: Bevezető, összefoglaló
2. cikk: Intuíció, közgazdász szemmel
3. cikk: Az intuíció fizikája
4. cikk: Az intuíció biológiája
5. cikk: Intuíció a szociológiában
6. cikk: Intuíció a filozófiában I.  |  Angol Cikk
7. cikk: Intuíció a filozófiában II.  |  Angol Cikk
8. cikk: Intuíció a filozófiában III.  |  Angol Cikk
9. cikk: Intuíció a pszichológiában
Van kedved megosztani barátaiddal? [LinkedIn, Facebook]    Kövesd a cikksorozatot!                   [ Értesítést kérek ÚJ CIKK megjelenésekor! ]  [eKönyv Letöltés / Könyv Előrendelés]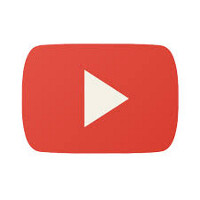 Kapcsolódó VIDEÓK:
[VNTV 1], [VNTV 2], [NEXUS TV 1], [NEXUS TV 2], [NEXUS TV Zoom 1 - Angol],  [YouTube 1 - Angol], [YouTube 2]
==================================================================
Books quoted from
IKCPR Immanuel Kant: Critique of Pure Reason (Edited & Translated by Paul Guyer and Allen W. Wood), Cambridge Press 1998
WFPP William Fish: Philosophy of Perception - A Contemporary Introduction, Taylor & Francis 2010
DDQQ Daniel C. Dennett: Quining Qualia
RPCFD Richard M. Pico: Consciousness in Four Dimensions – Biological Relativity of the Origins of Thought, McGraw-Hill 2002
ECRRI Elijah Chudnoff: The Rational Roles of Intuition https://philpapers.org/archive/CHUTRR.pdf
JKPSPM Joshua Knobe: Person as Scientist, Person as Moralist https://cpb-us-w2.wpmucdn.com/campuspress.yale.edu/dist/3/1454/files/2016/02/person-as-moralist-21no6a9.pdf
NHQR Nick Herbert: Quantum Reality BEYOND THE NEW PHYSICS
FCTP Fritjof Capra: The Tao of Physics, An Exploration of the Parallels Between Modern Physics and Eastern Mysticism
DRFQR David Ritz Finkelstein: Quantum Relativity, A Synthesis of the Ideas of Einstein and Heisenberg
TCAT Timothy Chan: Introduction, Aiming at Truth
GBDMA George Berkeley: De Motu And The Analyst
GBPHNTD George Berkeley: Principles Of Human Knowledge And Three Dialogues
FNBGE Friedrich Nietzsche: Beyond Good and Evil
FNTSZ Friedrich Nietzsche: Thus Spoke Zarathustra, A Book for All and None (Edited by Robert Pippin and Adrian Del Caro)
DLWY Dan Lusthaus: What is and isn't Yogācāra http://www.acmuller.net/yogacara/articles/intro.html
NSSR Nagarjuna: SIXTY STANZAS OF REASONING https://www.tibetanclassics.org/html-assets/SixtyStanzas.pdf
DLWY Dan Lusthaus: What is and isn't Yogacara
VTVAC Vasubandhu: Twenty Verses with Auto-Commentary
SRPKI Stephen R. Palmquist (Editor): Kant on Intuition: Western and Asian Perspectives on Transcendental Idealism consists
WTSMP Walter Terence Stace: Mysticism and Philosophy
AJKVST Andrew Janiak: Kant's Views on Space and Time
DHUREK Dieter Henrich: The Unity of Reason, Essays on Kant
EMCCWS Curley, Edwin M. (1985). The Collected Works of Spinoza
JWHKB JUSTIN WHITAKER: Happiness, Kant, and Buddhism https://www.patheos.com/blogs/americanbuddhist/2013/06/happiness-kant-and-buddhism.html
KMCSEIKB Koya Matsuo: A Comparative Study of the Epistemology of Immanuel Kant and that of Buddhism
KHCSS Kenneth Hutton: Compassion in Schopenhauer and Santideva http://blogs.dickinson.edu/buddhistethics/files/2014/12/Hutton-Schopenhauer.pdf
NGLGIPK Nectarios G. Limnatis: German Idealism and the Problem of Knowledge
SSRKC Sally Sedgwick: The Reception of Kant's Critical Philosophy
BRHWP Bertrand Russell: History of Western philosophy
DRID Dave Robinson: Introducing Descartes: A Graphic Guide
WJTPP William James: The Principles of Psychology
DTSSBN D.T. Suzuki: Swedenborg: Buddha Of The North
ESSAEH Emanuel Swedenborg, Secret Agent on Earth and in Heaven
JJRE Jean-Jacques Rousseau: Emile
KHCSS Kenneth Hutton: Compassion in Schopenhauer and Śāntideva (University of Glasgow)
JMBHFCWH James Millan and Brooks Haxon: Fragments – The Collected Wisdom of Heraclitus
JDEC John Dewey: "The Ego as Cause" Philosophical Review, 3, 337–41 (1894)
HLHP Georg Wilhelm Friedrich Hegel: Lectures on the History of Philosophy
PBBISE (DK books) Buckingham, Burnham, Hill, King, Marenbon, Weeks: The Philosophy Book: Big Ideas Simply Explained
FCBFR Frederick C. Beiser: The Fate of Reason - German Philosophy from Kant to Fichte
ASWWR Arthur Schopenhauer, The World As Will And Representation
PMCERSS Paul M. Churchland, The Engine of Reason, The Seat of the Soul
PMCMC Paul M. Churchland, Matter and Consciousness
DJCCMS David J. Chalmers, The conscious mind in search
CCCEC Prof. Chris King, The Central Enigma of Consciousness
FAWOECCTC Fred Alan Wolf, Ontology, Epistemology, Consciousness, and Closed Timelike Curves
MRNSM Mark Rowlands, The New Science of the Mind: From Extended Mind to Embodied Phenomenology
RMEM Richard Menary, The Extended Mind, New Edition
RRCHEC Rob Rupert, Challenges to the Hypothesis of Extended Cognition
DJCIMBP David J. Chalmers, Idealism and the Mind-Body Problem
DJCPM David J. Chalmers, Philosophy of Mind
DJCCC David J. Chalmers, The Character of Consciousness
DJCCCR David J. Chalmers, Philosophy of Mind: Classical and Contemporary Readings
DWSMW D. W. Smith, Mind World (2004)
KMCSEIKB Koya Matsuo, A Comparative Study of the Epistemology of Immanuel Kant and that of Buddhism
EHBPP Edmund Husserl, Ingo Farin, J.G. Hart: The Basic Problems Of Phenomenology
MMPVI Maurice Merleau-Ponty, The Visible and the Invisible
MMPPP Maurice Merleau-Ponty, Taylor Carman, Donald Land, Phenomenology of Perception
GWBLC G. William Barnard, Living Consciousness -The Metaphysical Vision of Henri Bergson
JPSBN Jean Paul Sartre, Being and Nothingness
HBMM Henri Bergson, Matter and Memory
MAABTIF Miri Albahari, Analytical Buddhism - The Two-Tiered Illusion of Self
MHBT Martin Heidegger, Being and Time
LJJWPI Ludwig Josef Johann Wittgenstein, Philosophical Investigations
DBWIO David Böhm, Wholeness and the Implicate Order
DBOD David Böhm, On Dialogue
DBOC David Böhm, On Creativity
MDPPB Maitreyas Distinguishing Phenomena from Pure Being With the Commentary by Mipham, Snow Lion Publications
JMRGNIII JamgönMipham rinpoche, Gateway to Knowledge Vol. III. – The Gate for Entering the Way of a Pandita, Ranjung Yeshe, 2002 [KIBI University Textbook]
LONTGS Lama Ole Nydahl: The Great Seal: Limitless Space & Joy: The Mahamudra View of Diamond Way Buddhism, Pelican Pond Publishing; Illustrated edition (October 17, 2011)
DLPTI David Lewis, Psychophysical and Theoretical Identifications
MFAJL Michael Fuchs, The Art Of Jedi Leadership – empower your ultimate purpose, Haufe, 2016
========================================================
Most well known philosophers of the East and West
// in the order of the end of their life-work
Abraham (2123 BC)
Zoroaster/ Zarathustra (1500 BC – 1000 BC)
Shakyamuni (Gautama) Buddha (6th to 5th century BC)
Lao-Tze (Laozi, "old master") (unknown 6th-4th century BC)
Bodhidharma (5th century BC)
Thales of Miletus (c. 624 – c. 546 BCE)
Anaximander (c. 610 – c. 546 BC)
Anaximenes of Miletus (c. 586 – c. 526 BC)
Xenophanes (570-475 BC)
Pythagoras of Samos (c. 570 – c. 495 BC)
Confucius ('Master Kǒng') (28 September 551 – 479 BC)
Heraclitus of Ephesus (535 – 475 BC)
Anaxagoras (510 – 428 BC)
Parmenides of Elea (late sixth or early fifth century BC)
Cratylus (c. 500 – 400 B.C.)
Protagoras (490 – 420 BC)
Gorgias (483 – 375 BC)
Socrates (470 – 399 BC)
Democritus (c. 460 – c. 370 BC)
Aristippus of Cyrene (c. 435 – c. 356 BC)
Anniceris (l. 300 BC)
Plato (427 – 347 BC)
Diogenes Laërtius (412 - 404 BC – 323 BC)
Aristotle (384 – 322 BC)
Alexander (The Great) III of Macedon (20/21 July 356 BC – 10/11 June 323 BC)
Anaxarchus (Alexander's companion)
Onesicritus (Alexander's companion)
Theodorus the Atheist (c. 340 – c. 250 BC)
Phyrrho of Elis (360 – 270 BC) (Alexander's companion)
Epicurus (341–270 BC)
King Ashoka (c. 304–232 BC)
Zeno of Citium (c. 334 – c. 262 BC)
Hegesias of Cyrene (-290 BC)
Marcus Tullius Cicero (3 January 106 BC – 7 December 43 BC)
BC
---------------------------------------------------------------------------
AD
Jesus Christ (c. 4 BC (not from 0)– c. AD 30/ 33)
Lucius Annaeus Seneca the Younger (c. 4 BC – AD 65),
Ptolemy (c. 90 – c. 168)
Emperor Marcus Aurelius (26 April 121 – 17 March 180)
DyonNagarjuna (150 – 250)
Sextus Empiricus (c. 160 – 210)
Plotinus (c. 204/5 - 270)
St. Augustine of Hippo (13 November 354 – 28 August 430)
Vasubandhu (4th – 5th century)
Pseudo-Dionysius the Areopagite (late 5th to early 6th century)
Padmasambhava (8th century)
Saraha (orig. Rāhulbhadra) (8th century)
Adi Shankaracharya (8th century)
St. Bernard of Clairvaux (1090 – 20 August 1153)
St. Dominic (Spanish: Santo Domingo) (8 August 1170 – 6 August 1221)
Francis of Assisi (born Giovanni di Pietro di Bernardone) (1181 or 1182 – 3 October 1226)
Thomas Aquinas Thomas of Aquino (1225 – 7 March 1274)
Karma Pakshi, 2. Karmapa (1204 – 1283)
Roger Bacon (c. 1214 – ca. 1294)
John Duns, Duns Scouts (c. 1266 – 8 November 1308)
[Maister] Eckhart von Hochheim O.P. (c. 1260 – c. 1328)
William of Occam (c. 1287 – 1347)
Niccolò di Bernardo dei Machiavelli (3 May 1469 – 21 June 1527)
Erasmus (28 October 1466 – 12 July 1536)
Sir Thomas More (7 February 1478 – 6 July 1535)
Copernicus (19 February 1473 – 24 May 1543)
Martin Luther (10 November 1483 – 18 February 1546)
Ignatius of Loyola (c.  23 October 1491 – 31 July 1556)
John Calvin (10 July 1509 – 27 May 1564)
Francis Bacon, 1st Viscount St Alban (22 January 1561 – 9 April 1626)
Johannes Kepler (27 December 1571 – 15 November 1630)
Galileo di Vincenzo Bonaulti de Galilei (15 February 1564 – 8 January 1642)
Thomas Hobbes of Malmesbury (5 April 1588 – 4 December 1679)
René Descartes (Latinized: Renatus Cartesius; adjectival form: Cartesian) 31 March 1596 – 11 February 1650)
Blaise Pascal (19 June 1623 – 19 August 1662)
John Locke (29 August 1632 – 28 October 1704)
Baruch Spinoza (born Benedito de Espinosa, later Benedict(us) de Spinoza) (24 November 1632 – 21 February 1677)
Pierre Bayle (18 November 1647 – 28 December 1706)
Nicolas Malebranche (6 August 1638 – 13 October 1715)
Gottfried Wilhelm Leibniz (1 July 1646 – November 14, 1716)
Sir Isaac Newton (25 December 1642 - 20 March 1726/27)
George Berkeley (12 March 1685 – 14 January 1753)
Christian Freiherr von Wolff (24 January 1679 – 9 April 1754)
Emanuel Swedenborg (8 February 1688 – 29 March 1772)
David Hume (7 May 1711 – 25 August 1776)
Jean-Jacques Rousseau (28 June 1712 – 2 July 1778)
Georg Philipp Friedrich Freiherr von Hardenberg [Novalis] (2 May 1772 – 25 March 1801)
Immanuel Kant (22 April 1724 – 12 February 1804)
Johann Christoph Friedrich (von) Schiller (10 November 1759 – 9 May 1805)
Johann Gottlieb Fichte (19 May 1762 – 27 January 1814)
Friedrich Heinrich Jacobi (25 January 1743 – 10 March 1819)
Percy Bysshe Shelley (4 August 1792 – 8 July 1822)
George Gordon Byron, 6th Baron Byron (22 January 1788 – 19 April 1824)
Jean-Baptiste Pierre Antoine de Monet, chevalier de Lamarck (1 August 1744 – 18 December 1829)
Johann Adam Weishaupt (6 February 1748 – 18 November 1830)
Georg Wilhelm Friedrich Hegel (27 August 1770 – 14 November 1831)
Johann Wolfgang von Goethe (28 August 1749 – 22 March 1832)
Jeremy Bentham (15 February 1748– 6 June 1832)
William Godwin (3 March 1756 – 7 April 1836)
Bernard Bolzano (5 October 1781 – 18 December 1848)
Friedrich Wilhelm Joseph Schelling (27 January 1775 – 20 August 1854)
Søren Aabye Kierkegaard (5 May 1813 – 11 November 1855)
Arthur Schopenhauer (22 February 1788 – 21 September 1860)
Ludwig Andreas von Feuerbach (28 July 1804 – 13 September 1872)
Thomas Carlyle (4 December 1795 – 5 February 1881)
Charles Robert Darwin (12 February 1809 – 19 April 1882)
Karl Marx (5 May 1818 – 14 March 1883)
Henry Sidgwick (31 May 1838 – 28 August 1900)
Friedrich Wilhelm Nietzsche (15 October 1844 – 25 August 1900)
William James (January 11, 1842 – August 26, 1910)
Charles Sanders Peirce (September 10, 1839 – April 19, 1914)
Ernst Waldfried Josef Wenzel Mach (18 February 1838 – 19 February 1916)
Franz Clemens Honoratus Hermann Josef Brentano (16 January 1838 – 17 March 1917)
Gottlob Ernst Schulze (23 August 1761 – 14 January 1833)
Edmund Gustav Albrecht Husserl (8 April 1859 – 27 April 1938)
Henri-Louis Bergson (18 October 1859 – 4 January 1941)
Giovanni Gentile (30 May 1875 – 15 April 1944)
John Dewey (October 20, 1859 – June 1, 1952)
Isidore Marie Auguste François Xavier Comte (19 January 1798 – 5 September 1857)
Sigmund Freud (6 May 1856 – 23 September 1939)
Bertrand Arthur William Russell, 3rd Earl Russell (18 May 1872 – 2 February 1970)
Walter Terence Stace (17 November 1886 – 2 August 1967)
John Stuart Mill (20 May 1806 – 7 May 1873)
Alexius Meinong Ritter von Handschuchsheim (17 July 1853 – 27 November 1920)
Francis Herbert Bradley (30 January 1846 – 18 September 1924)
Rudolf Joseph Lorenz Steiner (27 (or 25) February 1861 – 30 March 1925)
Max Ferdinand Scheler (German: [ˈʃeːlɐ]; 22 August 1874 – 19 May 1928)
Carl Gustav Jung (26 July 1875 – 6 June 1961)
Theodor W. Adorno (Theodor Ludwig Wiesengrund; 11 September 1903 – 6 August 1969)
Martin Heidegger (26 September 1889 – 26 May 1976)
Gilbert Ryle (19 August 1900 – 6 October 1976)
Jean-Paul Charles Aymard Sartre (21 June 1905 – 15 April 1980)
Maurice Jean Jacques Merleau-Ponty (14 March 1908 – 3 May 1961)
8th Garchen Triptrul Rinpoche (born 1936)
Lama Ole Nydahl (born 19 March 1941)
Clinton Richard Dawkins (born 26 March 1941)
Alfred North Whitehead (15 February 1861 – 30 December 1947)
Nick Herbert (born 7 April 1963)
Don Edward Beck (January 1, 1937 - May 24, 2022)
Kenneth Earl Wilber (born January 31, 1949)
Sri Aurobindo (15 August 1872 – 5 December 1950)
George Edward Moore (4 November 1873 – 24 October 1958)
Daniel W. Smith (born October 26, 1958)
17th Karmapa, Trinley Thaye Dorje (born 6 May 1983)
Clare W. Graves (December 21, 1914 – January 3, 1986)
Donald MacCrimmon MacKay (9 August 1922 – 6 February 1987)
Wilfrid Stalker Sellars (May 20, 1912 – July 2, 1989)
Gilles Deleuze (18 January 1925 – 4 November 1995)
Jacques Derrida (15 July 1930 – 9 October 2004)
Susan Blackmore (29 July 1951 – )
Michael Fuchs (24 September 1966 – )
Samuel Benjamin Harris (9 April 9, 1967 – )
Seal, Szilard Fodor-Josephson (1 September 1976 – )
14th Künzig Shamar Rinpoche, Mipham Chökyi Lodrö (27 October 1952 – 11 June 2014)
David Ritz Finkelstein (19 July 1929 – 24 January 2016)
Galambos Péter (Sándor) (19 January 1971 – 12 December 2019)
Judith Jarvis Thomson (October 4, 1929 – November 20, 2020)